Events
We participate in several events each year where the proceeds directly benefit the Greater Cleveland Fisher House. If you would like to volunteer for or participate in any of these events, please leave us a message at (440) 377-0067 or email us at info@greaterclevelandfisherhouse.org, unless otherwise noted. And this event page is continuously updated with new events, so be sure to keep checking back.
Thurs. Feb. 29, 2024
TopGolf Tournament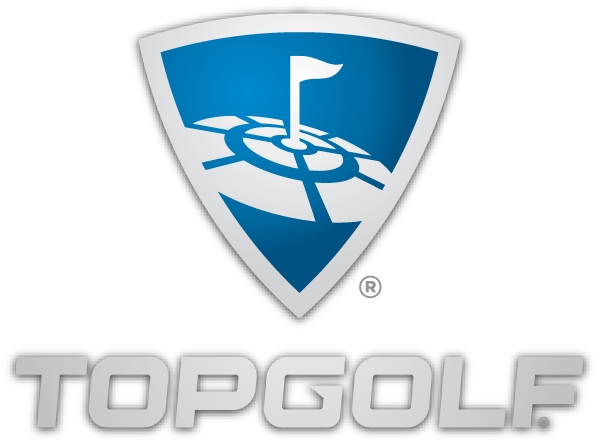 Please join us for a night out at TopGolf on Leap Day–Thursday, Feb. 29, 2024! From 6 – 9 pm, put your golf skills to the test during our live tournament. We'll also have raffle prizes, delicious appetizers, and bays for up to 6 players. Even if you don't golf, and regardless of what the Cleveland winter weather is like, you can still stop by and have fun!
See the flyer for more info and how you can contact us if you're interested in a sponsorship opportunity.
Armed Forces Day
Memorial Golf Outing
May 18, 2024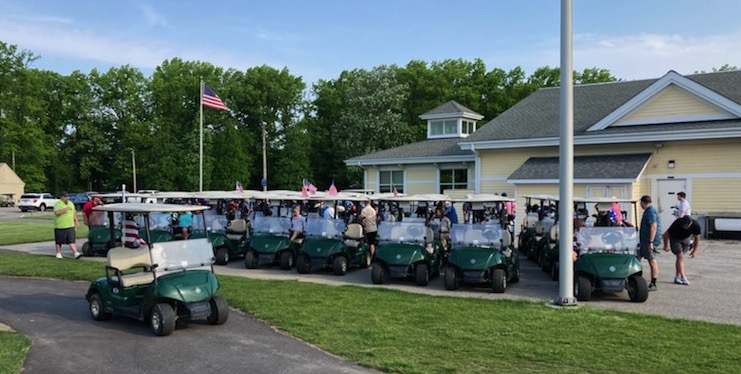 The CW04 Stanley Krysiak, USNR, Retired, Memorial Golf Outing takes place each Armed Forces Day (the third Saturday of May). It's held in honor of our Vice President Theresa Major's father and is organized by the Polish Legion of American Veterans (PLAV), Ladies Auxiliary Chapter 31, in Cleveland.
If you would like to learn more about the 2024 outing, our 10th anniversary, details will be available soon. (The 2023 flyer is available here.) In the meantime, if you have any questions about how to register for 2024, become a sponsor, or make a donation, please contact Theresa at (216) 337-8997 or tkrysiak57@gmail.com.
August 12, 2023
BBQ & Banquet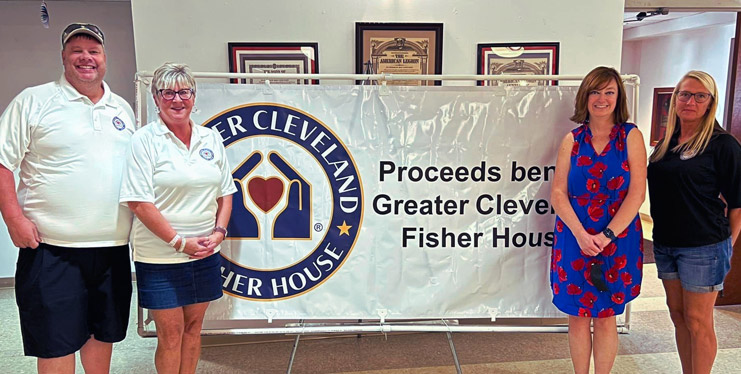 Many thanks to all who supported and / or attended the 2023 BBQ and Banquet on Aug. 12, held at the American Legion Post 703 in Parma. In its second year, it was another fantastic event! The proceeds will greatly benefit the military and veteran families the Fisher House helps serve.
September 2, 2023
Roar by the Shore Car Show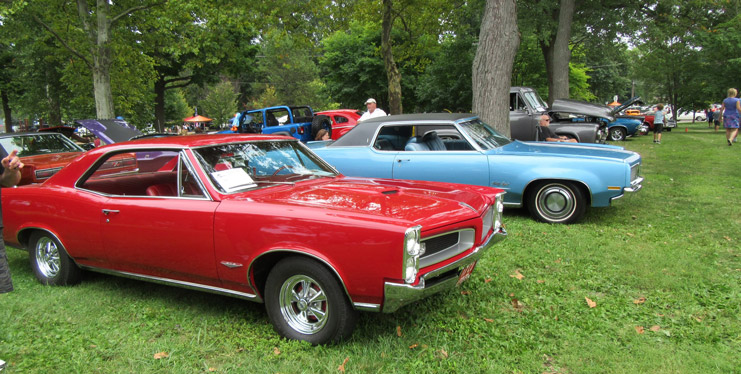 A big "THANK YOU" to all who participated in this year's Roar by the Shore Car Show, at its new location at Mentor-on-the-Lake City Hall, on Saturday, Sept. 2. Despite the challenges leading up to the event, there was an amazing turnout of cars and spectators! Thank you, especially, to the show's organizers (co-chairs Paul and Jason Morris) for moving everything forward, as well as the volunteers, vendors and sponsors for their hard work and support.
Congratulations!
The winner of the Cleveland Monsters Hockey Package is Michael McTighe, Sr!
Mr. McTighe won a Monsters team-autographed hockey stick and 2 tickets in the lower section for a game this upcoming season.
Thank you to everyone who bought tickets for a chance to win! Proceeds from this raffle benefit the military and veteran families we help serve.
Open House
The community was invited to attend the Cleveland VA Fisher House Open House on Saturday, Oct. 7, from 11 am – 3 pm. Thank you to those who came by for a tour, cookout, fun giveaways, and music by DJ Drew-sky, despite the rain!
November 4, 2023
Salute to Service Night
with the Cleveland Monsters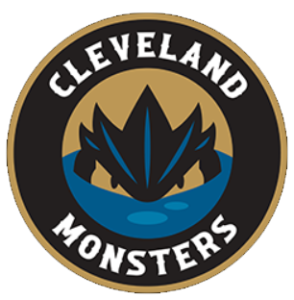 Our organization was selected to be the beneficiary of the 50/50 raffle during the Cleveland Monster's Salute to Service hockey game on Nov. 4 at Rocket Mortgage Fieldhouse. What a great night! We were honored to be there and raise awareness of the Fisher House among the many active-duty service members, veterans, and their families in attendance. We appreciate all the support from this event!