Donations
Donations can be made either by check, or through debit or credit card or PayPal online. The funds directly benefit the families staying at the Cleveland VA Fisher House.
Please note: The Greater Cleveland Fisher House is tax-exempt under IRC 501(c)(3), and donations are tax-deductible to the maximum amount permitted by federal law EIN: 80-0678828.
Check donation
Please mail your check (made payable to Greater Cleveland Fisher House) to:
Greater Cleveland Fisher House
PO Box 1852
Cleveland, OH 44106
Online donation
If you'd like to make an online donation, either through PayPal or with a debit or credit card, you can do so here.
You can also donate common household items, which are always needed for our families.
Here's the list. We just ask that if you are donating new supplies, please first contact Fisher House at (216) 707-4800 to let them know. You'll then need to drop off the items at Fisher House, located at 10521 Lee Ave., Cleveland, OH 44106.
We also have a nonprofit registry with Walmart, for everyday items the families request or the VA team needs to make the Fisher House feel more like home. When you place an order, please choose for it to be sent directly to the Cleveland VA Fisher House.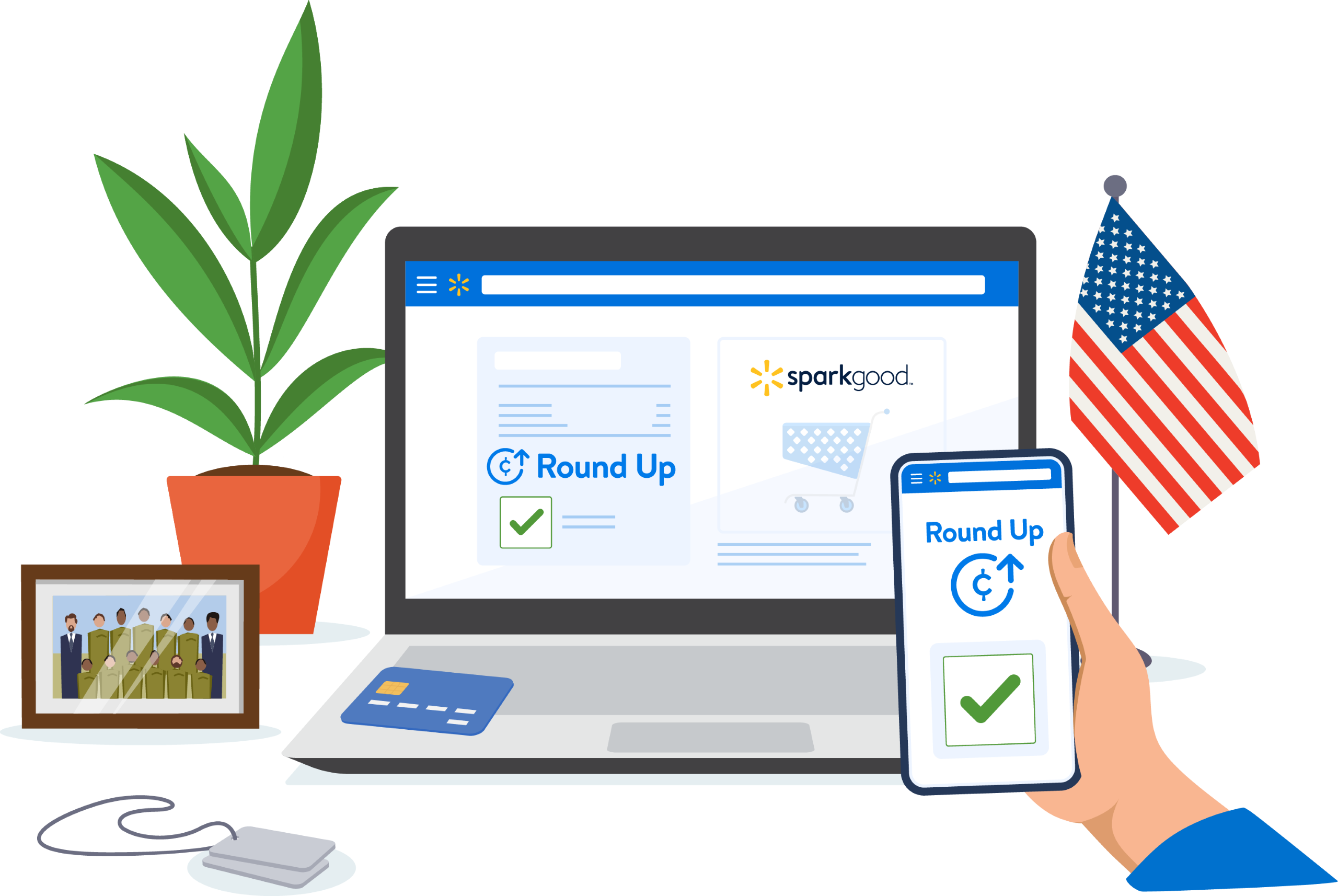 And, our organization is enrolled in Walmart's Round Up program. Under your Walmart account, you can "round up" and donate the change for your online order to the nearest dollar at checkout. To get started, choose our charity by searching for "Fisher House" and selecting "Fisher House of Grt Cleveland Inc," then sign in and shop!
We are always so appreciative of our donors. Your contribution, in whatever form, absolutely means the world to us and our families. THANK YOU!